Anniversaries are happy moments that come once in a while, usually after every 365 days. It is a day that commemorates a past event that occurred on the same date. The date is remembered and celebrated because of how special and notable the event that occurred on that date was.
While there are so many anniversaries that people like to celebrate, the most common anniversaries that are celebrated around the world are birthdays, marriage and wedding anniversaries, death anniversaries, etc. Aside from gifts, people who are celebrating usually look forward to receiving messages that either wish them well on that date or console them for their loss. It is important that you put some thought into the message you send and not just forward some generic messages on that day. You should also make sure that the message you send has a personal touch to it. Here are some best happy anniversary messages and wishes that will interest you.
How Should A Happy Anniversary Be Sent?
Thanks to the different ways of communication available today, Happy Anniversary messages can be sent through different means, including text messages, social media, Whatsapp, email, letters, cards, and notes. However, like any other thing of good intention you would want to do for anyone, it is best that some effort is put into it to show that the messages come from a sincere place. This is to say that sending a Happy Anniversary message to your wife via text would not carry as much weight as sending a card or letter along with some flowers and/or chocolates.
For those sending to other people, the channels through which you send the message also matters. A Happy Anniversary message sent via direct message on social media does not carry as much weight as a personal message to their phone.
Happy Anniversary Messages A Couple Can Send To Themselves
1. It's easy to fall in love, but it's much harder to stay in love with the same person for the rest of one's life. God help us stay true to each other.
2. Congratulations on another wonderful year of falling in love with each other. We have had so many wonderful memories together already. Here's to many more.
3. With the passing of each year we realize that true love never dies, it only grows stronger and truer. Time has made it clear to see that your love is the truest kind there ever was. Happy Anniversary!
4. A perfect marriage for some people is a myth but for me, it is a real thing that exists between me and you. Happy anniversary to the person that completes me.
5. Even after so many years of living off you, you haven't gotten tired of me and kicked me to the curb. Here's wishing that you stay like this forever. Happy anniversary.
6. Sending you many blessings and best wishes, my dear. May you continue to live a full, happy, and joyous life together for many more years yet to come. Happy Anniversary!
7. When two people are connected at heart and are meant to be together, there are no boundaries or barriers to their love. With the way you love me, care for me, and have touched my life, it is clear and evident that we are meant to be together. Happy Anniversary to you, my love!
8. May the sun always shine on the path that we share, may the moon always light up our hearts with care, and may the shooting stars always watch over us in all we fare. Happy Anniversary!
9. Above every other thing, may we never lose the love that makes us a couple beyond compare. Happy Anniversary!
10. May the sunshine of happiness always break out from the clouds of misunderstandings to form a rainbow of love in our timeless marriage. Happy anniversary.
11. Just like the sound of the sea, the echo of your love is eternal and constant. Cheers to many more years.
12. Hand in hand and heart to heart, we have been able to get through the most bitter moments of life together which makes this an even sweeter anniversary. I would not do it with any other person in the world.
13. Anniversaries are meant to remind us of all the joy we have experienced in our relationship, as well as all the hard times we went through to ensure that we experience those blissful moments. What a rollercoaster ride we have been on.
14. Not everyone has been able to find that true love that continues to thrive and grow. It is truly a blessing to have found you, my love. May we continue to enjoy many more years of blessings and growth in our marriage. Happy Anniversary!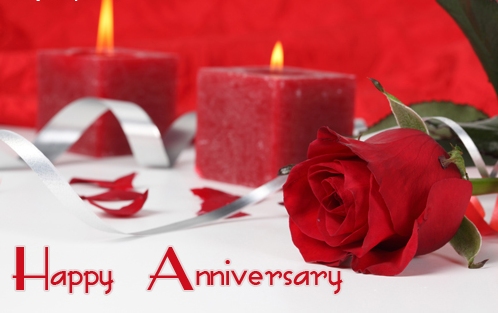 15. While everyone on earth can boast of having fallen in love before, not everyone can say that they have been able to stay in love. Happy Anniversary and cheers to many more years.
16. The grey hair on your head, the wrinkles on your face, and the saggy skin under your chin are not signs of how much you have aged, but rather how beautiful our marriage has survived the test of time. Happy Anniversary darling.
17. Our love is not just a love story but an epic tale of romance. It is not a journey of a thousand miles but an adventure of the best things in life with an endless loop of sweet memories. Happy wedding anniversary.
18. The strongest of substances are eroded by the elements of life as time goes by. However, it is clear to see that absolutely nothing can erode the love we have for each other. Happy Anniversary to us!
19. If I was given the opportunity to come back to this world again, I would grab it with my two hands and seek you out sooner so than I did in this lifetime so that I could love you longer. Happy Anniversary my soulmate.
20. The day I promised to love you until my last breath is upon us again. While I can't remember all the details of what happened on that day, I will never forget the commitment I made to you while looking into your eyes, promising to be with you on this journey forever. Cheers to many more happy anniversaries sweetheart!
21. Roses are red, violets are blue. There are many men in this world, but I don't know if any of them possesses love so true. Happy Anniversary!
22. You have proven to be the perfect dancing partner for me in the Waltz of Life. May we never lose our dance step even after the music stops. Happy anniversary.
23. I just wanted to let you know how happy I am for us to be celebrating another year of love and happiness. May our love continue to bloom and grow with the passing of each day. Happy Anniversary!
24. Our love story is one of endless love that is made stronger by time. Happy anniversary to us.
25. Happy Anniversary to the one I'll always want. No amount of amnesia in this world will ever make me forget all the good times we have had.
26. One of the best decisions I have ever made was agreeing to spend the rest of my life with you. May we never lose sight of what brought us together and the things that make us very happy.
27. Today is the best day of my life because it was on this day that I made the decision before man and God to be with you no matter what for the rest of my life. Thanks for not making me never doubt that decision. I look forward to spending many more years with you.
28. Happy Anniversary darling! May our love and devotion to one another continue to inspire all who surround us.
29. Happy anniversary to my better half. The good things in life are better with you and I would rather die than do it with anyone else. Cheers to many more celebrations.
30. Even though you drive me crazy with your sleep talking, kicking, and snoring, I wouldn't share my bed with any other person but you. Happy anniversary!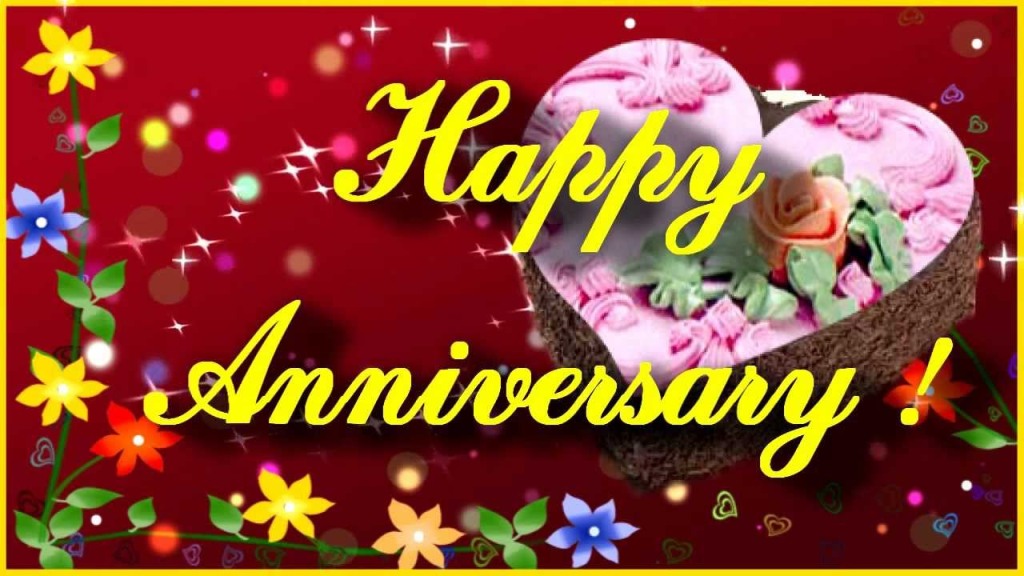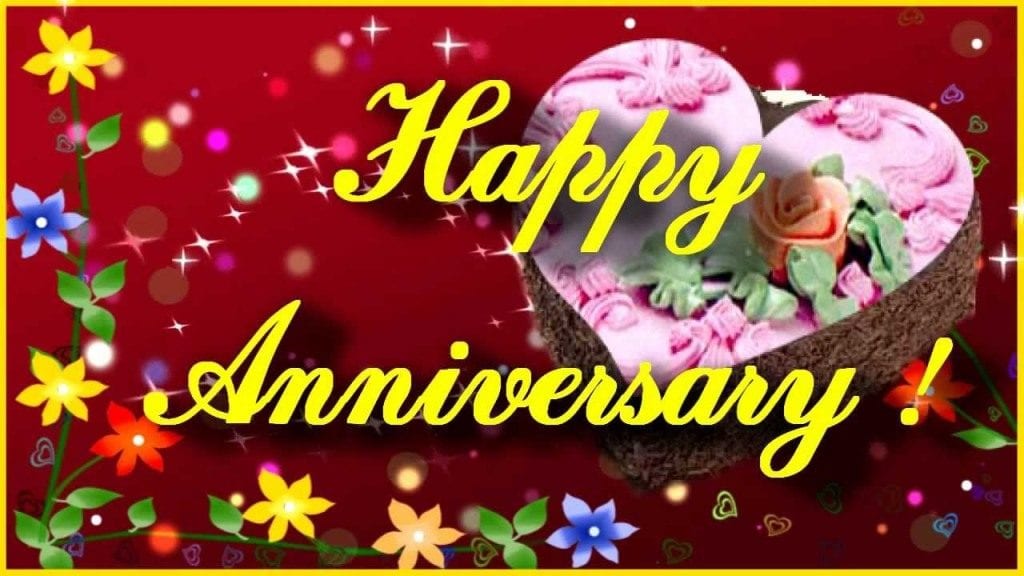 Happy Anniversary Wishes For Other People
1. Take pride in knowing that you possess the kind of love that everyone aspires to one day find. May your hearts always remain as caring and passionate as when you fell in love. Happy Anniversary!
2. It is truly amazing to see that you are still so deeply in love with your partner after so many years. Neither Cupid nor Aphrodite could have formed such a great love as the bonds that you two share. May you have many more happy anniversaries to come.
3. Even though another year has passed, the love you share continues to last. Sending all my best wishes that you will continue to be blessed in love and happiness.
4. Throughout the ages numerous people have searched but have never found such a love as the two of you share. May you be continually blessed with great love and happiness. Happy Anniversary!
5. Sending all my love and best wishes as you celebrate another year of love and affection for one another. May your love continue to hold strong and grow with the passing of the ages. Happy Anniversary!
6. As you celebrate another year together, take a moment to reminisce in the happy memories you've created together and to reflect on the lessons learned. May you continue to grow ever stronger. Happy Anniversary.
7. Marriage can at times be sweet or sour and intense or mellow like wine. But a couple like you who enjoy all its flavors, whether dull or romantic, are bound to last forever. Happy Anniversary!
8. The bond of a marriage can take various forms, depending on whether life is imitating calm or storms. Sometimes in can be a beautiful knot, sometimes it can be a fragile cord. Regardless of what it is, I hope your lives overflow with bliss. Happy anniversary.
9. You don't need to wait for your 10th, 20th, or 25th anniversary to celebrate a milestone in your life. Every anniversary of yours is a special milestone. Happy anniversary.
10. As an old couple your legs may have become wobbly and beautiful wrinkles may adorn your lovely faces, but your love for each other never seems fade regardless of life's phases. Happy anniversary.
11. Your anniversary is a milestone where you can pause and look back at your life to cherish all the beautiful memories and bind yourselves to all the wonderful promises that are yet to be fulfilled. Happy anniversary.
12. The fact that you and your husband do not behave like the average couple makes your marriage perfect and unique, proving that best friends can actually be in love. Happy Anniversary.
13. While most couples have fallen out of love because they devote all their time to work in order to achieve success, the both of you have found a way to mix business and pleasure to the envy of us all. May you continue to find love, happiness, and success in one another. Happy Anniversary!
14. Forget about the bad times and always make sure to remember the good times. Take pride in having a love that has lasted so long that not just people on earth are rejoicing with songs but even the angels in heaven. Happy Anniversary!
15. We are thinking of you guys on this very special day as you celebrate yet another year together full of love and devotion. May your affections for each other continue to grow stronger with an undying love.
16. There are not many people who have the mental strength and integrity to stay together through thick and thin. You two are a beacon of inspiration and hope to not just us your children but also every other person around you. Happy Anniversary mum and dad.
17. Many people want a wedding but are not quite ready for marriage. I am glad to see that both of you are built for the long term and have not lost the sparkle in your eyes since the day you exchanged vows. Looking forward to celebrating many more anniversaries with the both of you.
18. From afar, I have been able to see both of you learn how to navigate the bad times and stand tall during the good just as a tree bends when the wind blows but stands tall when the storm ends. May you continue to stand tall together for many more years to come. Happy Anniversary!
19. Seeing how happy you are in your marriage encourages me to be bold enough to take that step. Your marriage is a testament to the saying that a happy marriage can sail you through any storm of life. Happy anniversary to you and your Mrs.
20. If there is any marriage that I have seen that is as perfect as it is made out to be in romantic books and movies, it is that of my parents. Happy Golden Jubilee Mum and Dad! I hope to be like you guys someday.
21. No two persons have the same dreams, ambitions, and hopes for the future. But the beauty of your marriage is that you both live to make each others' dreams and ambitions a reality. Happy anniversary to a perfect couple.
22. While most married couples just hear each other's words and admire each other's looks, the both of you listen to each other's heartbeats and compliment each other's soul. Your commitment to each other's lives and dreams are what fantasies are made of. Happy anniversary to an awesome couple.
23. Nothing in this world comes close to perfection as the love shared between the both of you. Happy anniversary to the most lovable couple I have ever known.
24. This is me sending my warmest wishes to a wonderful couple on a day that means so much to them. I certainly hope that nothing will stop the both of you from having a sparkling celebration on your anniversary.
25. I do not mean to sound cheesy when I say that if your love story was made into a movie, it would give The Notebook a run for its money. Wishing you many more years of happiness and unconditional love.
26. Happy anniversary mate. I must say, there are not many people in the world whose anniversary makes me anxious and nervous due to the added pressure of finding a perfect partner as you did with yours.
27. Happy second Anniversary my child. Wishing you lovebirds another wonderful year of marital bliss.
28. Having just one day in a year to celebrate your anniversary does not do justice to the love you guys share. I wish you more laughter, joy, and love in the days, weeks, months, and years to come.
29. For many people, being perfect means being flawless. Thankfully, the both of you do not subscribe to that reasoning as being perfect simply means accepting each other's flaws. Happy anniversary.
30. I could not ask for a better son in law with the way you make my daughter so happy. I hope the both of you never lose sight of what is most important; yourselves! Happy Anniversary kids.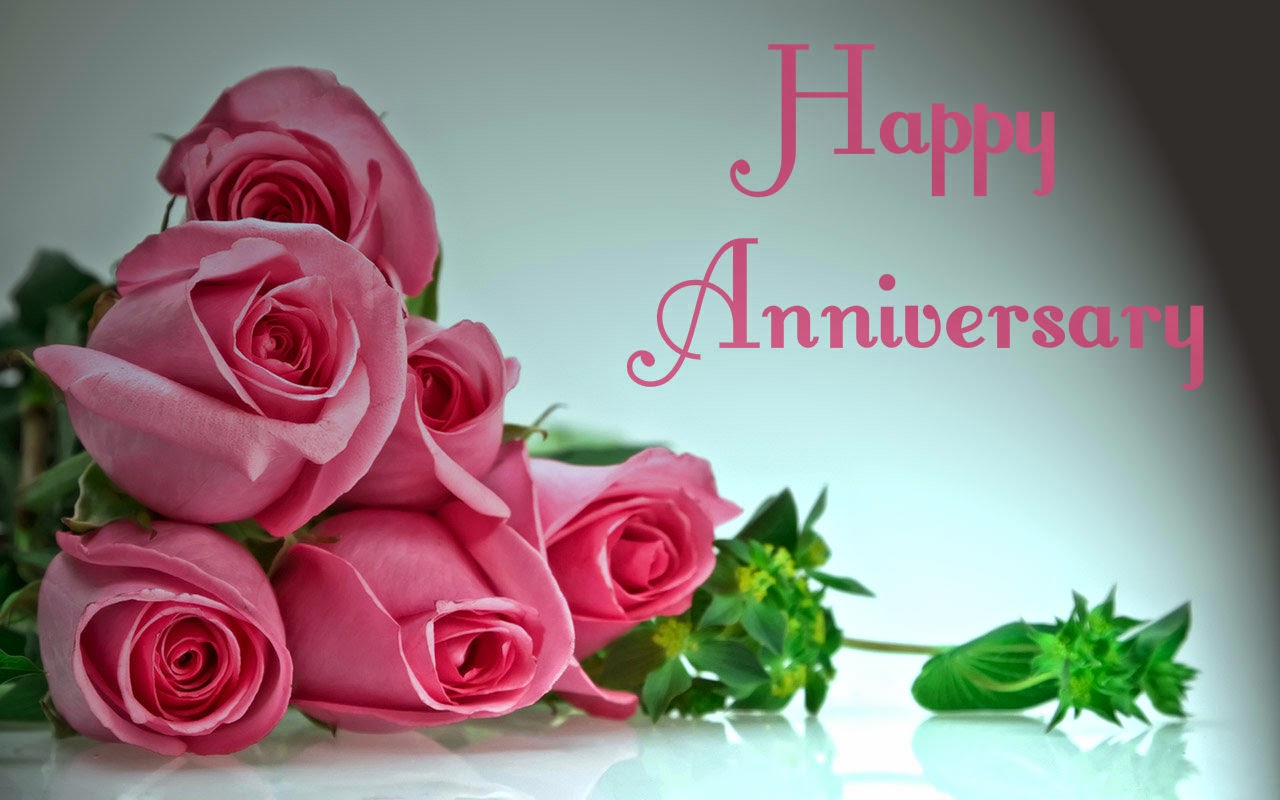 Is It Correct To Say "Happy Wedding Anniversary"?
While a few people might say Happy Marriage Anniversary, the usual greeting is Happy Wedding Anniversary or just Happy Anniversary. Both greetings are equally acceptable. It is more common to hear people wish others a Happy Wedding Anniversary because the wedding is the ceremonial observance of becoming a couple. It is the specific ceremony that unites two people in marriage and is the day that is often celebrated in the following years. Marriage simply refers to the relationship of the two people involved.
When Is The Best Time to Wish Someone a Happy Anniversary?
A Happy Anniversary message will be better received when it is sent on the day in question. Sending it prior to that day will only show that it is something you think about, are very aware of, and do not take for granted. It will, however, be unable to elicit the emotions that would have otherwise been there when the celebrant is reading it on that particular day.
It is out of the question to send the message after the day as it only shows that the celebrant is an afterthought. Although some might say that it is better sent late than never.