Finding flirty questions to ask a girl you like can be pretty tricky, especially when it involves someone you can't get out of your head. If you can relate with this, then you probably have that girl you always fantasize about, daydream about, the one you can't think straight when she's around; that girl who always have you go blank when trying to come up with questions to ask her? We know how you feel and might have an effective solution to your problem.
When trying to flirt with that special girl you like (to win her heart and get her attention), you want to be as smooth as a criminal. You want to have words in your reservoir to have her reminiscing of those piercing and flirtatious questions you asked her afterward. When you can get her thinking about your questions even when you're not there, you may have succeeded in getting her to fall for you. If you are yet to gain the composure you need to flirt with a girl, we got you covered with these 50 flirty questions to ask a girl you like.
Flirty Questions To Ask A Girl In Person
Some questions serve as deliberate teasers that awaken the flirtatious aspect of a girl. These questions might often become difficult to think up, especially when you are nervous before that girl you like; other times, these flirty questions to ask a girl come by naturally when you are more confident. We came up with some ideas:
1. What do you think a perfect date should be?
This sounds trivial, but it gives her the leeway to express her desires and how she wants to be treated. Through this question, you would get to know if she prefers a walk on the beach, hiking in the great outdoors, a picnic, going to the movies, or any other fun activity.
2. What was your first impression of me?
It would be best if you were ready for what might come out of this, though, as it doesn't always end in a nice talk about you. Asking what she thought the first time she saw you might reveal a part of yourself you never knew existed. Sometimes, people don't like someone the first time, but the feelings start to develop over time.
3. What turns you on the most?
Everybody has that one thing that serves as their biggest turn-on, and it can get weird sometimes. This question would reveal a lot about the activities they like to engage in when a relationship gets intimate. It is important to read between the lines here as most people might be embarrassed to reveal certain things. Nonetheless, don't be faster than your shadow to avoid scaring her off.
4. How would you describe a perfect kiss?
Kissing is an important part of a relationship, and it is definitely something you want to get right, especially with a woman. This question may not have a straightforward answer but will definitely give you a hint on how she wants to be kissed.
5. How would you feel if I kissed you?
Look her in the eye when asking this question and watch the emotions run deep. This question doesn't often get an answer, but a rush of adrenaline and that feeling of butterflies in the belly and other fun stuff and gestures will tell you if she would like you to kiss her or not.
6. If you would wear anything to bed, what would it be?
This is very suggestive in the sense that it lets imagine run wild. Most women would enjoy narrating what they wear to bed or tease you further by suggesting they go to bed naked.
7. What do you think of cuddling in bed?
Not everyone likes to be cuddled; thus, asking this question will give you an idea of what the girl you like wants when in bed with a man.
8. What's the most romantic thing you've ever done?
Although this might take them down memory lane to past relationships, it gives you ideas of their idea of romance and what makes them tick.
9. What's your idea of a perfect relationship?
People have their personal preferences on what a perfect relationship should look like, and asking this question would reveal a lot. You can get to know the kind of man she wants in her life and the way she wants to be treated.
10. How do you like me, as a friend or something more?
There are many signs to know if a girl likes you as more than a friend or not, but this question will clear every doubt and set the record straight. However, you need to tread carefully with this question as it can turn out to be a deal-breaker if the answer is on the negative side.
Flirty Questions Ask Your Girlfriend
11. Have you been told how beautiful you are?
This often evokes a smile and a rush of color on her face. The question often works like magic when you want her to feel relaxed with you. You can follow it up with a sweet description of her beauty, taking note of the unique and supposedly insignificant details.
12. What's your idea of a perfect romantic getaway?
What makes a particular woman happy may not resonate with another woman. Women are just that dynamic when it comes to romance. This question reveals where she would love to go and what she would like to do on a romantic trip with her partner.
13. Would you rather cuddle or makeout?
She might like to do both but on different occasions or scenario. There are times when a person only wants to be held, and other times, they want to get right to making out with you. Asking this question will give you an idea of when to act.
14. How far can you go on our 3rd date?
You have probably gone out with her once or twice and would love to hear what she thinks of you and about taking the relationship to the next level. There's a general "third date rule" that states that couples shouldn't have sex until their third date, but then, not everyone wants to have sex at this time. She might think it's too soon.
15. Boxers or briefs?
Wondering what she likes to see her man wearing when he removes his clothes? Ask her. Women have a lot of things they like to see their man do or wear, and asking such questions as what she likes her man to wear as underwear might reveal a lot.
16. What do you like about yourself?
Don't be all about yourself. Give her the chance to talk about herself. Learning more about the things she likes about herself can open a door of opportunities in your relationship.
17. Where would you take me to for a romantic evening?
You might be wondering what she loves to do for fun; this question will throw more light on what she thinks a romantic evening with a man would be like.
18. Would you rather be called sexy or smart?
Her preference will tell you more about her in ways you can't imagine. Some women cherish their looks more than anything, while others might prefer to come across as intelligent and smart instead of just looking sexy.
19. Are you always fun like this or just with hot guys like me?
You are killing two birds with one stone here by saying she is fun to be with and relating the fact that you are a hot guy too.
20. What's your favorite thing to do with a guy?
She might have a particular thing or activity she enjoys the most when shared with a guy. It can be strolling, bowling, cooking, or even bathing together, among other things.
21. What outfit would you like most on me?
Believe it or not, your outfit has the power to either turn her on or off. Besides, asking her this question makes a woman feel she has the power to influence the way you dress. Women love this privilege.
22. Will you go on a date with me?
Don't be surprised or offended if she says not but read between the lines as she might just be teasing you. In any case, this is a direct question to know if she is into you and if the answer is negative or she wants to think about it, you can strike up a conversation from there.
23. What three words would you describe me with?
This is the best way to know how she really sees you and what she thinks about you. Also, limiting her options to just three words makes it fun as she would have to find a way to express her feeling in just three words.
24. What kind of guy are you attracted to?
Most women would rather allow you to display your true self instead of telling you what they want in advance. Nevertheless, you can still get her to share a few details about her ideal man and what she sees in a perfect man.
25. How do you turn a guy on?
She might not be willing to share her secrets, though, but you can be sure of some mischievous answers to this question.
Flirty Questions To Ask A Girl Over Text
If you are the shy type, these flirty questions to ask a girl might become a problem when talking to her in person. Thus, we came up with another way to ask them. Since texting has become a universal way of communicating with people – both young and old, why not leverage the technology to flirt with that girl you like.
1. What kind of underwear are you wearing right now?
This question will turn a good percentage of women on and gives her the idea that you are thinking about her, even when you can't see her.
2. Wanna go out tonight?
If you have been looking for the right way to ask her out, a text is not such a bad idea. Besides, it provides the right atmosphere to really air your mind without feeling shy or pressured.
3. Can you get wet while reading a massage?
It is totally normal to get aroused by merely reading a text message. You can ask this question to put naughty ideas in her head.
4. What do you think is your best feature?
Ladies love to feel beautiful all the time and sure want to hear it from someone else. You can tell her how beautiful she is and proceed to ask which is her favorite among her prominent attributes. Concentrating on the physical characteristics is more arousing here.
5. Will you suggest a few flirting tips for me?
By asking this question, you are allowing her to tell you the things she likes her man to do or not. Therefore, try and pick some hints from her suggestions and tips as they come.
6. How do you feel about double dating?
This will give you an idea of what she thinks about cheating. Of course, you don't expect her ,to say she's a cheat outrightly but her answer will suggest things.
7. When last did you do something crazy, and what was it?
This is one of the flirty questions to ask a girl that surely brings out the best narrator in her. The question can get her to let loose and talk dirty about some of the things she did in the past.
8. If you had three wishes to make, what would you wish for?
You can get to know her more with this question. Knowing someone's wishes is like going deep into their thoughts to know what they cherish the most in life.
9. With X-Ray vision glasses, what would you use them to see under the clothes?
Is the conversation getting dirtier, and you want more questions to fuel things up? You can fan the embers by asking what she would love to see under a man's clothes if she has X-Ray vision glasses.
10. If you could choose a new ability, what would it be and why?
You would be surprised to know what people are craving when you ask this question. Nevertheless, the answer will usher you into her world to a great extent.
Flirty Questions To Ask a Girl You Just Met
11. If you could have a dinner date with anybody, who would it be?
This is a teaser and will surely reveal a lot about her kind of man. Besides, you might be surprised to see your name pop up when she answers this question, but if it doesn't, you can learn a few things about her.
12. What is your favorite restaurant, and what would you order there?
In case you have plans to ask her out on a dinner date and have no idea where she would like to go, this is the perfect question to reveal all the details you need. Please take note of her answers and surprise her later. Ladies love it when they know you have been paying attention.
13. How is the place where you grew up?
It is always fun to reminisce about old times, and to take her down memory lane is a great way to initiate a spark. Also, asking about the place she grew up in is a way of telling her that you care about her.
14. Which was the best summer of your life?
Still dwelling on memory lane, you can get her to tell you about her most memorable summer and what happened during this period. You will learn a few things by talking about memorable moments from the past.
15. What were your dreams as a child?
Getting people to talk about their dreams as a child is always fun and helps build bonds between two people. Who knows, you probably shared the same childhood dreams.
16. What would you say is your greatest achievement in life?
It's the same as asking what they are most proud of in their list of achievements in life. The questions can give you an insight into their personal achievements and the ones they treasure the most.
17. Who was your first love?
Talking about one's first love always brings back memories, mostly lovely ones. Though some have sad endings, it's always difficult to forget your first love.
18. Why did you break up with your last boyfriend?
Talking about breakups can often be painful, though some relationships do end on peaceful grounds. Nevertheless, this question might reveal things that can be a deal-breaker if you eventually win her love.
19. If you were to get a tattoo, where would you have it, and what would it be?
Even if she is not a fan of tattoos, you can still ask this question to flirt with her as you two explore the possible body parts you would love to ink and what you would like to tattoo on your body.
20. Do you have fun stories about you that you haven't told anyone?
Everyone has stories they stashed away safely for a special occasion. Given the right atmosphere, she can share these stories with you. This will keep the conversation going for a while
Very Funny Flirty Questions To Ask a Girl
21. What's the sexiest compliment you've ever gotten?
A smile is sure to follow this question. Women love to be complimented, especially when they pull all the stops to get dressed. They also love to share these comments with anyone that cares to listen.
22. What's your favorite part of a man's body?
When it comes to a favorite part of the body, everybody has their unique preference, and she shouldn't be an exception. A 2017 study proves that more women are attracted to a man's torso than any other part, but she might decide to surprise you.
23. What's the dirtiest dream you've ever had?
You might be in for a shock, but this is usually a fun way to flirt with a girl you like. But, don't be bemused to hear she had a threesome in one of her dreams.
24. Would you ever have a sugar daddy?

While asking this question, make sure you don't come across as judgemental. If the atmosphere is free, she will let you in on her opinion on the matter.
25. Do you believe in love at first sight?
This might reveal how she felt the first time you met, or ultimately, you might discover something new about her that you didn't see before.
How To Pick The Best Flirty Questions to Ask a Girl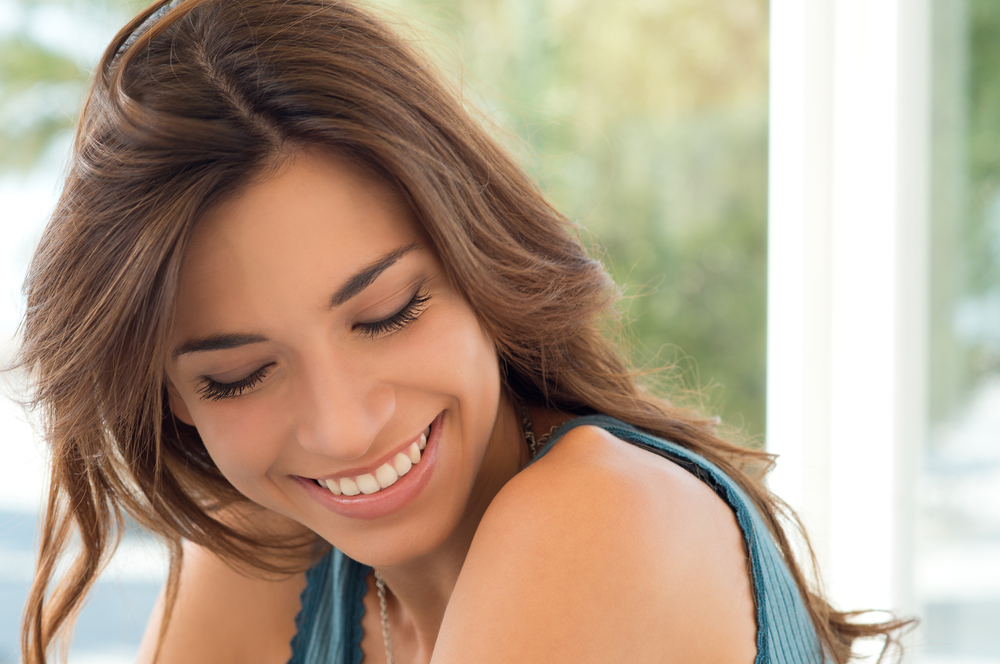 While these flirty questions to ask a girl can be fun, many factors work together to make them turn out well for both parties. Below are a few steps to guide you:
Don't Rush Into it
It's all about perfect timing. Don't just bombard her with flirty questions as they pop into your head; wait for the special moment to flirt with her. If the feeling is not right or you picked the most random moment to throw those questions at her, you might not like the result.
Break the Ice
In case you are meeting for the first time, you need to break the ice first and get her to be comfortable around you before you start with the flirty questions. Even when it's not your first time together, you still need to get her in the mood to enjoy such flirty moments.
Serenade Her
Not necessarily with music, but depending on the place and time, you can find something that will help her relax before taking things to the next level.
Add a Touch of Humour
Flirty questions you can ask a girl requires a good dose of humor. It doesn't have to sound like an interview session, and if the humor is there, she will be free to express herself without feeling judged.
Assess her Personality
Before you start joking around with someone, be sure they will be comfortable with it. Knowing more about her personality can also help you eliminate some flirty questions to ask a girl from your list.