Love is one of the strongest forces on earth, though we cant see it, but the feeling is so strong even stronger that the things we can see with our eyes. Everyone wants to love and be loved. Here are some sweet sayings about love.
100 Sweet Sayings About Love
1. A loving heart is the truest wisdom. — Charles Dickens (1812-1870)
2. Absence is to love as wind is to fire; it extinguishes the small and enkindles the great. — Comte de Bussy-Rabutin (1618-1693)
3. Absence makes the heart grow fonder. — Thomas Haynes Bayly (1797-1839)
4.  He who wants to do good, knocks at the gate; he who loves finds the gates open. — R. Tagore Thakur
5. It takes two to tangle. — unknown Kindness is more persuasive than force. — Aesop (c.620-560 BC)
6. Love is often the fruit of marriage. — French (on marriage)
7. Love isn't love until you give it away. — John H. MacDonald Jr. 1992
8. Love me, love my dog. — St. Bernard of Clairvaux (12th century)
9. Love will find a way. — unknown
10. Not all who make love, make marriages. — Russian (on marriage)
11. One who marries for love alone will have bad days but good nights. — Egyptian (on marriage)
12. Parting is such sweet sorrow. — William Shakespeare (1564-1616)
13. You can't buy love. — unknown
14. Love isn't something you find. Love is something that finds you. — Loretta Young
15. Love is when the other person's happiness is more important than your own. — H. Jackson Brown, Jr.
16. Love doesn't make the world go 'round. Love is what makes the ride worthwhile. — Franklin P. Jones
17. Love is composed of a single soul inhabiting two bodies. — Aristotle
18. Love is a force more formidable than any other. It is invisible – it cannot be seen or measured, yet it is powerful enough to transform you in a moment, and offer you more joy than any material possession could. — Barbara de Angelis
19. Love is like the wind, you can't see it but you can feel it. — Nicholas Sparks
20. Love is a fruit in season at all times, and within reach of every hand. — Mother Teresa
21. Love is a canvas furnished by Nature and embroidered by imagination. — Voltaire
22. The best and most beautiful things in the world cannot be seen nor even touched, but just felt in the heart. — Anne Sullivan
23. Love: a wildly misunderstood although highly desirable malfunction of the heart which weakens the brain, causes eyes to sparkle, cheeks to glow, blood pressure to rise and the lips to pucker. — Author Unknown
24. Love is a fabric which never fades, no matter how often it is washed in the water of adversity and grief. — Robert Fulghum
25. In the arithmetic of love, one plus one equals everything, and two minus one equals nothing. — Mignon McLaughlin
26. Love is a great beautifier. — Louisa May Alcott
27. Love is of all passions the strongest, for it attacks simultaneously the head, the heart and the senses. — LaoTzu
28. Love is to love someone for who they are, who they were, and who they will be. — Chris Moore
29. If a thing loves, it is infinite. — William Blake
30. Love is quite simply a natural high. — Author Unknown
31. The best and most beautiful things in this world cannot be seen or even heard, but must be felt with the heart. — Helen Keller
32. To love is nothing. To be loved is something. But to love and be loved, that's everything. — T. Tolis
33. We are most alive when we're in love. — John Updike
34. Love is like war: easy to begin but very hard to stop. — H. L. Mencken
35. Love is an untamed force. When we try to control it, it destroys us. When we try to imprison it, it enslaves us. When we try to understand it, it leaves us feeling lost and confused. — Paulo Coelho
36. There is only one happiness in life — to love and to be loved. — George Sand
See Also: Love Sayings For Him or Her   
 37. Where there is love there is life. — Mahatma Gandhi
38. Love is an act of endless forgiveness, a tender look which becomes a habit. — Peter Ustinov
39. Love is something eternal; the aspect may change, but not the essence. — Vincent van Gogh
40. Love is like an hourglass, with the heart filling up as the brain empties. — Jules Renard
41. Love is the joy of the good, the wonder of the wise, the amazement of the Gods. — Plato
42. 'Music is love in search of a word.' – Sidney Lanier
43. 'One word frees us of all the weight and pain of life: love.' -Sophocles
44. 'Love one another and you will be happy. It's as simple and as difficult as that.' -Michael Leunig
45. 'What the world really needs is more love and less paperwork.' -Pearl Bailey
46. 'It's no trick loving somebody at their best. Love is loving them at their worst.' -Tom Stoppard
47. 'Love is an act of endless forgiveness, a tender look which becomes a habit.' -Peter Ustinov
48. 'If you ever looked at me once with what I know is in you, I would be your slave.' — Emily Brontë
49. 'The most desired gift of love iis not diamonds or roses or chocolate. It is focused attention.' -Richard Warren
50. 'No flower is as emotional as the rose.' Love, of the virtuous or rambling kind, is the essence of its message.
51. 'Love cures people–both the ones who give it and the ones who receive it.' -Karl Menninger
52. 'Love is an act of imagination. For some of us, it will be the greatest creative triumph of our lives.' -Ehtel Spector Person
53. 'Love is a process in which words and action combine into the power of creation. -Unknown<
54. Love is a fire. But whether it is going to warm your hearth or burn down your house, you can never tell. — Joan Crawford
55. Love is the only sane and satisfactory answer to the problem of human existence. — Erich Fromm
56. Even when love isn't enough, somehow it is. — Stephen King
57. Absence sharpens love, presence strengthens it. — Thomas Fuller
58. 'Love is a flickering flame that dances to the music we cannot hear.'
59. 'Love comes from the heart, but true love comes from the mind and soul.
60. 'Love is like blowing kisses in the wind that lightly touches your lips, and enters your soul.'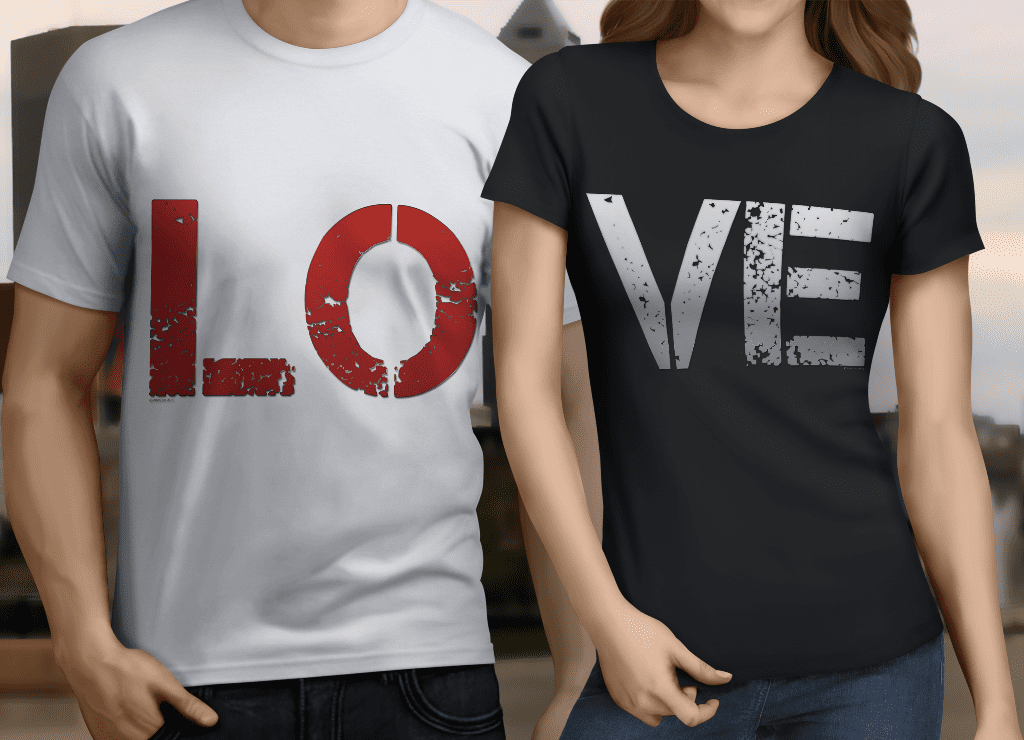 61. 'Love is like the sun coming out of the clouds and warming your soul.'
62. Everything is clearer when you're in love. — John Lennon
63. We fight, kiss, hug, text, talk, argue, laugh, smile and love — That's us!
64. I'd rather make up and move on than argue.
65. 'Love is our essence–the fundamental energy that nourishes us. It is our birthright.'- Benjamin Shield
66. 'Love is all we have, the only way that each can help the other.' -Euripides
67. 'To love deeply in one direction makes us more loving in all others.- Anne-Sophie Swetchine
See Also: Romantic Sayings For Your Loved Ones
Best excitement, and most profound act…' -Rabia
69. Feel free to visit my page that is dedicated to sweet love quotes for more love quotations.
More Adorable Sayings About Love
70. 'There is greatness in doing something you hate for the sake of someone you love.' -S. Boteach
71. 'Love is friendship that has caught fire.' -Anonymous
72. 'We choose those we like; with those we love, we have no say in the matter.' -Mignon McLaughlin
73. Oh, there you are! I've been looking for you.
74. I want someone I can laugh and be silly with.
75. I'll give you 12 roses, 11 real, and 1 fake. I'll stop loving you when the last rose dies. ~ Unknown
76. Love is the immortal flow of energy that nourishes, extends and preserves. Its eternal goal is life. ~ Unknown
77. You know you're in love when you can't fall asleep because reality is finally better than your dreams. ~ Unknown
78. I'll give you 12 roses, 11 real, and 1 fake. I'll stop loving you when the last rose dies. ~ Unknown
79. All's fair in love and war. ~ Francis Edwards
80. Romantic love reaches out in little ways, showing attention and admiration. Romantic love remembers what pleases a woman, what excites her, and what surprises her. Its actions whisper: you are the most special person in my life. ~ Charles Stanley
See Also:  Clever Saying About Life – Life Quotes and Sayings
 Inspirational Sayings To Lift Up Your Body and Soul
68. 'Love is the perfect stillness and the great
89. The best and most beautiful things in the world cannot be seen or even touched. They must be felt with the heart. ~ Helen Keller
90. I learned the real meaning of love. Love is absolute loyalty. People fade, looks fade, but loyalty never fades. You can depend so much on certain people, you can set your watch by them. And that's love, even if it doesn't seem very exciting. ~ Sylvester Stallone
91. A very small degree of hope is sufficient to cause the birth of love. ~ Stendahl
92. Love works in miracles every day: such as weakening the strong, and stretching the weak; making fools of the wise, and wise men of fools; favouring the passions, destroying reason, and in a word, turning everything topsy-turvy. ~ Marguerite De Valois
93. Love is like lightning. When it hits you, you feel it throughout your entire body. When it leaves you, you're never the same again. ~ Unknown
94. Each day I love you more. Today more than yesterday and less than tomorrow. ~ One of the oldest love sayings
95. Love is a symbol of eternity. It wipes out all sense of time, destroying all memory of a beginning and all fear of an end. ~ Unknown
96. Love is not about what happens in life. Love is about what happens in your heart. ~ Gabor Timis
97. Love is my religion and I could die for that. I could die for you. ~ John Keats
98. True love stories never have endings. ~ Unknown
99. I would fly you to the moon and back if you'll be be my baby. ~ From a song by Savage Garden
100. Our hearts are drunk with a beauty our eyes could never see. ~ George W. Russell
See Also: Best Friend Sayings
 Sister Sayings and Sister Quotes For Siblings