When you find your soul mate, you want to keep him or her closer than the last time. One way to do this is by employing the use of "Soul mate quotes."
According to Richard Bach, an American writer, "A soulmate is someone who has locks that fit our keys, and keys to fit our locks. When we feel safe enough to open the locks, our truest selves step out and we can be completely and honestly who we are."
Though guys and girls behave differently, one general thing that appeals to both sexes is love. Everyone needs to be loved, and there are different ways to show love. You could show love by buying gifts, spending quality time with your loved one or affirmation of love through quotes.
However, love quotes are very powerful and form an intricate part in the sustainability of any relationship between soul mates. Therefore to strengthen the bond between your soul mate, do make use of as many love quotes as possible. We have thus gone the extra mile by bringing you 100 soulmate quotes for him or her that get you connected.
Quotes On Soul mate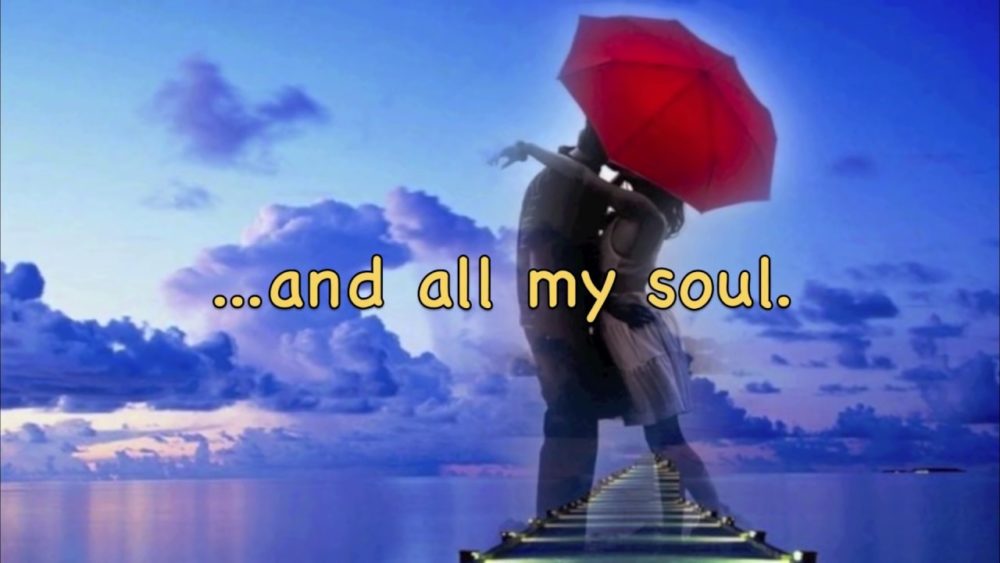 1.  "I feel like a part of my soul has loved you since the beginning of everything. Olga liev.
2. "The greatest thing about me isn't even a part of me. It's you."  Kamand Kojouri.
3. "Today and always, beyond tomorrow, I need you beside me, always as my lover and forever soul mate." Kemis Avant.
4. "I want to be your soulmate, even if I don't believe in them."  Colleen Hoover.
5. "I carry your heart (I carry it in my heart)." Lee cummings.
6. "Do I love you? My God, if your love were a grain of sand, mine would be a universe of beaches."William Goldman.
7. Who would have known that it was you all along, that my soulmate has always been you, boy. Maria Okran.
8. "Her love is rare but she'll keep you wild."  Nikki Rowe.
9. Your soulmate supports your dreams and aspirations. He or she will help you achieve your heart's deepest desires and yearnings." Unknown quote.
10. "For the longest time, I wanted to tell you the truth that you and I were once a single soul, dear.
11. "The reason it hurts so much to separate is because our souls are connected." Nicholas Sparks.
12. "It would be a fine thing, in which I hardly dare believe, to pass our lives near each other, hypnotized by our dreams."
Pierre Curie.
13. "If I know what love is, it is because of you."Herman Hesse.
14. "True love is finding your soulmate in your best friend." Faye Hall.
15. "If grass can grow through cement, love can find you at every time in your life." Cher.
See Also:
Best I love You So Much Quotes For Him or Her
Funny Best Friend Quotes For Girls and Boys
16. When I am with you, I am playful. I am funny and I feel like a kid in a candy store. I could laugh even at your most corny jokes. I am more fun when I'm with you. Unknown.
17. To love and be loved is to feel the sun from both sides.
— David Viscott
18. "Take me when I'm wild. Take me when I'm free. Take me for me and I will take you as you want to be." Kamand Kojouri.
19. "Giving someone a piece of your soul is better than giving a piece of your heart. Because souls are eternal." Helen Boswel.
20. "Immature love says, I love you because I need you. Mature love says, I need you because I love you."Erich Fromm.
My Soul Mate Quotes
21. "It's a great relationship when you can work with the person who you consider to be your soul mate." Rick Derringer.
22. "My wife is my soul mate. I can't imagine being without her." Matt Damon.
23. "Give in to love, or live in fear." Jonathan Larson.
24. "I love you without knowing how, or when, or from where. I love you simply, without problems or pride: I love you in this way because I do not know any other way of loving but this, in which there is no I or you, so intimate that your hand upon my chest is my hand, so intimate that when I fall asleep your eyes close." Pablo Neruda.
25. "The minute I heard my first love story I started looking for you, not knowing how blind I was. Lovers don't finally meet somewhere. They're in each other all along." Rumi.
26. "In love, one and one are one." Jean-Paul Sartre.
27. "Love is something sent from heaven to worry the hell out of you." Dolly Parton.
28. "If music be the food of love, play on." William Shakespeare.
29. "Love is putting a piece of your soul into someone else's care and being responsible for an equal share of theirs. This is soulmate love." P. S. Berg.
30. "Being deeply loved by someone gives you strength while loving someone deeply gives you courage." Lao Tzu.
31. "Love is always patient and kind. It is never jealous. Love is never boastful or conceited. It is never rude or selfish. It does not take offense and is not resentful. Love takes no pleasure in other people's sins, but delights in the truth. It is always ready to excuse, to trust, to hope, and to endure whatever comes."
— 1 Corinthians 13:4-7 (The New Jerusalem Bible).
32. "Then we sat at the edge of the earth, with our feet dangling over the side, and marveled that we had found each other."
Erick Dillard.
33. "You don't love someone for their looks, or their clothes, or for their fancy car, but because they sing a song only you can hear." Oscar Wilde.
34. "Love is blind. And it will take over your mind. What you think is love, is truly not. You need to elevate your mind." Eve.
35. "Anyone can be passionate, but it takes real lovers to be silly." Rose Franken.
36. "True love always brings joy to ourself and the one we love. If our love does not bring joy to both of us, it is not true love." Thich Nhat Hanh.
37. "You know you've found your soulmate when you feel happy for no reason. It is easier for you to say 'I love you,' 'Thank you,' and 'I'm sorry.' It is easier for you to open up your feelings." Uknown quote.
38. "Love is like a friendship caught on fire. In the beginning a flame, very pretty, often hot and fierce, but still only light and flickering. As love grows older, our hearts mature and our love becomes as coals, deep-burning and unquenchable." Bruce Lee.
39. "It's easy to recognize our soul mate. When we meet them and find true love, after a time you can't exist without that person, you'd rather die than lose them." Glen Rambharack.
40. "Love is that condition in which the happiness of another person is essential to your own." Robert A. Heinlein.
Soul Mate Quotes For Him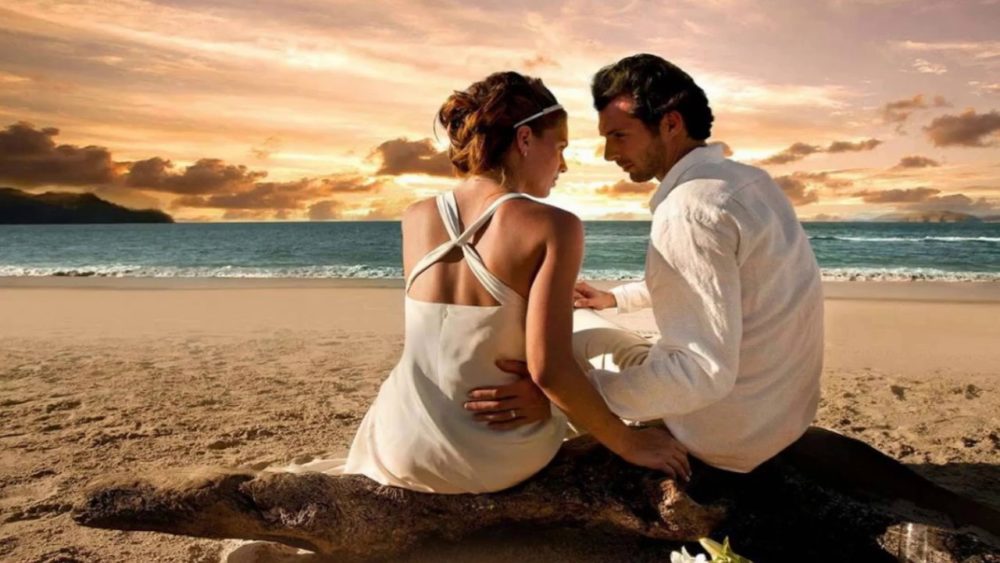 41.  "Yes, it was love at first sight. I feel that after all these years, I have finally found my soul mate." -Barbara Hershey.
42. "If someone could reach into my chest and tear out my heart and turn it into a living, breathing person, Isaiah would be it." Airicka Pheonix.
43. "I recognized you instantly. All of our lives flashed through my mind in a split second. I felt a pull so strongly towards you that I almost couldn't stop it." J. Sterling.
44. "I want you any way I can get you. Not because you're beautiful or clever or kind or adorable, although devil knows you're all those things. I want you because there's no one else like you, and I don't ever want to start a day without seeing you." Lisa Kleypas.
45. "You know you're in love when you can't fall asleep because reality is finally better than your dreams."Dr. Seuss.
46. "It was not my lips you kissed, but my soul." Judy Garland.
47. You are my partner, my one true love, and my best friend. I know I can count on you to pick me up during my darkest hour. I also know that you'll stand beside me as I celebrate my biggest victory. Unknown quote.
48. "Before I met you, my life ran on sheer amusement. After I met you, my life ran on sheer compassion." Heenashree Khandelwal.
49.  "I looked into his eyes and felt a strong connection. I know that he is the one meant for me. I know that I could trust and count on him." Unknown quote.
50. "Waiting for you is as delightful as waiting for sunset." Kamand Kojouri.
51. "Stronger than mountains.a place where my heart feels the safest- underneath his shirt." Sanober Khan.
52. "In a church of my own we're perfect together I recognize you in the stained glass" Heather Nova.
53. "He made me feel unhinged . . . like he could take me apart and put me back together again and again." Chelsie Shakespeare.
See Also: How To Tell If A Girl Likes You – The Subtle Hints And Signs
54. "You walked into my life like you belonged there, took down my walls and lit my soul on fire." T.M.
55. "Sweetheart, my heart is your home, you can always stay there." Lailah Gifty Akita.
56. "By loving you, I learn everything because your soul contains the entire universe." Kamand Kojouri.
57. "Like the cotton-carder who combs tangled cotton into a long bundle of fibre, you take all my knotted fragments and comb them into light." Kamand Kojouri.
58. "Inhale when I inhale. Exhale when I exhale. Breathe with me, for two beating hearts breathing one breath together become one." Christina Westover.
59. "My soulmate, my heart is with you wherever, I may be." Lailah Gifty Akita.
60. "How do I love thee? Let me count the ways. I love thee to the depth and breadth and height My soul can reach." Elizabeth Barrett Browning.
Soulmate Quotes For Her
61. "I love you as certain dark things are to be loved, in secret, between the shadow and the soul." Pablo Neruda.
62. "In a world full of temporary things you are a perpetual feeling." Sanober Khan.
63. "Writing poems is simply an excuse to remember You." Kamand Kojouri.
64. "My wish is that you may be loved to the point of madness." André Breton.
65. "Jane, you are my confidante, my helpmate, my friend. My lover. You are everything the word wife means to me. In my heart, we are wed. In my soul, you are mine." Charlotte Featherstone.
66."You're the fire burning inside of me." Kelvin O'Ralph.
67. "You are my inspiration and my folly. You are my light across the sea, my million nameless joys, and my day's wage. You are my divinity, my madness, my selfishness, my transfiguration and purification. You are my rapscallionly fellow vagabond, my tempter and star. I want you." George Bernard Shaw.
68. I feel like I've known you all my life. I know that I can trust you. I know that I can depend on you. Unknown quote.
69. "Women are meant to be loved, not to be understood." Oscar Wilde.
70. "I don't know what circumstances occurred in your life for you to build such a strong brick wall around your heart, but I do intend to tear it down." Tina Carreiro.
71. "Everywhere I go, your beauty spills into my day. The trees were never this verdant. The birdsong never this sweet." Kamand Kojouri.
72. "I love you not only for what you are, but for what I am when I am with you. I love you not only for what you have made of yourself but for what you are making of me. I love you for the part of me that you bring out." Roy Croft.
73. "After all these years of waiting for the right one to come, I have finally found my soul mate." Unknown quote.
74."With you, I am. Without you, I am not."
― Kamand Kojouri.
75. "It's so dark right now, I can't see any light around me. That's because the light is coming from you. You can't see it but everyone else can." Lang Leav.
76. "How is it that there was never you until there was and then all was you?" Kamand Kojouri.
77. "Romance is the glamour which turns the dust of everyday life into a golden haze." Elinor Glyn.
78. "If you remember me, then I don't care if everyone else forgets."Haruki Murakami.
See Also:
79. "If we'd never met, I think I would have known my life wasn't complete. And I would have wandered the world in search of you, even if I didn't know who I was looking for." Nicholas Sparks.
80. "I don't mind losing in this game of love, if it means You will be the winner." Kamand Kojouri.
More Soul Mate Quotes
81. "Whatever our souls are made of, his and mine are the same." Emily Brontë.
82. "Beauty is the purest feeling of the soul. Beauty arises when soul is satisfied." Amit Ray.
83. "I'm here. I love you. I don't care if you need to stay up crying all night long, I will stay with you. There's nothing you can ever do to lose my love. I will protect you until you die, and after your death, I will still protect you. I am stronger than depression and I am braver than Loneliness and nothing will ever exhaust me." Elizabeth Gilbert.
84. "When you are with your soulmate, you'll feel peaceful. You'll feel understood and loved unconditionally." Unknown quote.
85. "How do you spell 'love'?" Winnie the Pooh: "You don't spell it…you feel it." A.A. Milne.
86. "When you loved someone and had to let them go, there will always be that small part of yourself that whispers, "What was it that you wanted and why didn't you fight for it?" ― Shannon L. Alder.
87. "Our soul mates seldom appeal to our personality—our ego. That's why they are called soulmates rather than ego mates."
Carolyn Miller.
88. "The true soul mate will help complete your life. He or she will help you become a better person and will make you feel happier and more fulfilled." Unknown quote.
89. "I loved him as we always love for the first time; with idolatry and wild passion." Voltaire.
90. "Soul mates may be linked, but fight to separate, causing wounds and confusion. They teach what no one else can." Donna Lynn Hope.
See Also: 120 Best Friend Tag Questions That Are Fun To Play
91. "To be brave is to love someone unconditionally, without expecting anything in return." Madonna.
92. "Our soul mate is the one who makes life come to life." Richard Bach.
93. "The greatest love stories are not those in which love is only spoken, but those in which it is acted upon." Steve Maraboli.
94. "Where thou art – that – is home." Emily Dickinson.
95. "Real love stories never have endings." Richard Bach.
96. "Time is too swift for those who fear, too long for those who wait, too short for those who finally find peace, but for those who love, time is eternal. For nothing is ever lost that God wants you to find." Shannon L. Alder.
97. "A soulmate is the one person whose love is powerful enough to motivate you to meet your soul, to do the emotional work of self-discovery, of awakening." Kenny Loggins.
98. "True love is finding your soul mate in your best friend" Faye Hall.
99. "It is better to be hated for what you are than to be loved for what you are not."André Gide.
100. "You pierce my soul. I am half agony, half hope. I have loved none but you." Jane Austen.
In the end, the intimacy shared by soul mates is nothing but magical and eccentric. Keep the fire burning in your relationship by making use of some of the above-provided 100 soul mate quotes for him or her that get you connected more than ever before.
See Also: