When you love a woman, fun and tender thoughts of her always fill your thoughts, and sometimes you feel a burning urge to share your feelings with her so why not write her a love letter? True, the advent of modern technology that brought impressive devices with it made love letters appear obsolete but then, instead of using pen and paper, you can still write your letters with these gadgets. In essence, love letters don't look like they are going anywhere. If you think love letters are not your thing, you may need to revisit that thought as ladies really love it when their man writes them a love letter. Check out the following samples to help you get started on the journey to express your feelings.
Romantic Love Letters For Your Girlfriend on her Birthday
Happy birthday my love,
I write you this letter to celebrate you today as you mark yet another birthday and a new beginning, but above all, I celebrate that you are mine and I don't take that for granted. Your beauty, kindness, and loving heart should be honored everyday without season. You are amazing and it would be the joy of my life to continually remind you of that every single day. Cheers to a happy birthday and many happy returns.
My dear ————,
As you celebrate another age milestone, I want you to know that I care about you and wish you Heaven's best. You are all I dream about. When I go to bed, all I see is your face. You are my ambition, you are my hope, you are my love, you are my dream, basically, you are my all. I look forward to the day I can make you my wife. Happy birthday darling
Hip hip hip hurray!
I had always seen birthdays as unimportant as I failed to see how the passing of one's years warrants any celebration. But you have changed my perception about a lot of things and I've come to realize you should be celebrated everyday for a long time that you'll live, especially today. You have filled the world of those around you with happiness and on behalf of all of us, I'm wishing you a lifetime of unspeakable joy. Happy birthday my love.
Three hearty cheers to the birthday girl!
My love, no amount of words would be enough to express how much I love and respect you, especially because i'm not good with words but know that since I met you, you have been a blessing upon my life and I cherish you for that. Best wishes on your birthday from the depth of my heart to you.
Happy birthday to you dear,
From the first time I laid my eyes on you, I knew you would rock my world and light up the trails for me. It has been a smooth ride with you and I pray that the same way your light shines on me, the choicest blessings from heaven will be showered on you as you celebrate another year. Happy birthday my love.
Romantic Love Letters For Your Girlfriend After a Fight
Hello Bae…,
I miss you; these past few days we haven't spoken have been the longest of my life. It has been torture to not see your smile everyday, look into your eyes everyday, feel your kiss on my lips everyday. I am sorry and I will make sure I make it up to you.
If anything, the past few days have shown me how bleak life would be without you in it with me, and it is a nightmare I never want to come to fruition. I need you, you complete me, I love you.
Dearest ————,
Today, I saw something that made me smile and I couldn't wait to tell you about it. At that moment, I realized that you are the brightest part of my life. You are my all and I want to share all of my joys with you. I love and appreciate you and I love that I think about you whenever anything makes me smile. You bring joy to my life, and I want to spend my days returning the favor by giving you all the kindness and love you deserve. I'm sorry for hurting you and promise to treat you better. You are my eternal sunshine.
To My Sweetheart
Whenever I imagine living without you, it scares the shit out of me. You are strong, loving,  kind, and beautiful, within and without. Those are qualities I have always appreciated about you and will never take for granted.
You've rocked my world so much and I hope to spend the rest of my days rocking yours. I will pluck the moon for you on any day. Please pardon my indiscretion and give me a chance to explain what I intended to say. You will always be loved.
Dearest Darling
My heart bleeds whenever we are like this and causing you pain isn't something I ever intend to happen. Nothing should make you question what I feel for you, it's genuine and I'm deeply sorry I gave you any reason to suspect otherwise. I have not been in myself since we last saw and the torture is eating me from the inside and I want to use this opportunity to apologize and reassure you of my love for you. You are my priority and will always be the love of my life.
I will always love you
Everyday I wake with a rush of adrenaline and thoughts about you are among the first things that flood my mind. Sometimes it's more of a panic about not ending up with you, other times it just the need to know if you slept well, if you are alright, and what you are doing at the moment.
This happens almost always, every morning. But I had to always hold back and hold out because I know you are an independent woman and the last thing I want is for you to see me as clingy. You have overwhelmed my heart in ways you can't imagine and it's frustrating and annoying sometimes, other times it brings me to the point of tears. I love you now and always.
Romantic Love Letters For Your Wife On Her Birthday
Hey Beautiful,
When I think of the stars in the sky, the sun, the moon, the ocean waves, and all the beautiful flowers, the list of magnificent beauties of the world is not complete without mentioning you.
All the wonders of the world, and all the marvels, all pale in comparison to your beauty. You are the queen of my life and it is my greatest pleasure to call you mine and celebrate this special day with you. Happy birthday to a special woman.
You deserve the world
As strange as it might sound, I discovered my life purpose the first time I kissed you. It was a clear and straightforward one: get married to (her name) and spend the rest of your life making her happy. This has been my target and I'm glad it's all coming true.
As you add another feather to your cap, remember that my love for you is unshakable and I will be here through thick and thin to celebrate more milestones with you. Best wishes my dearest.
Today I celebrate the love of my life,
My life was boring until I met and married you. Now I can't imagine a world without your loving kindness and the charm you effortlessly discharge wherever you go. The same way countless stars light up the sky at night, so shall your birthday blessings be too numerous to count. Have a blast as it's your birthday. Happy birthday my heart.
Darling,
Your birthday is a perfect time to thank you for the amazing person that you are to me and our kids. Thank you for all the wonderful moments, you are indeed the woman of my dreams and it's my pleasure to wish you a happy birthday and many happy returns as you add one more feather to your cap. Happy birthday my queen, enjoy your day.
My darling wife,
It's your birthday once again and it gladdens my heart as it's another opportunity to gush over you. If I'm to count my blessings and name them one by one, the list will have your name all over. My world revolves around and nobody can take your place in my life. Whenever I think of living in a world without you, my heart skips, but when I remember that you are mine, the assurance keeps me going.
On this day, as you celebrate your birth, I celebrate the woman you have become. My treasure, my heaven-sent, I wish you heaven's choicest blessings.
Romantic Love Letters For Your Wife On Your Wedding Anniversary
My Queen,
Before I met you I was happy, I was content and I was satisfied. But after I met you, I realized my life could be so much more; I am not just happy, I am now overjoyed everyday. I'm no longer just content, I am living my best life with you. I'm no longer just satisfied, but I have realized that I'm capable of being more and doing more.
My life is so much better with you in it. I thank you for making me the better person I am today and not settling for who I was yesterday. Let's walk into the next stage of this wonderful union together and make each other happy. I love you my darling. Happy anniversary.
What would I be without you?
You are my purpose and life would be meaningless without you. I can't imagine what the world would have looked like without you. I'm grateful you are my wife and I have no doubt I'm the luckiest husband the world has ever seen.
Let's continue to do this until our bones grow old and we draw our last breath. Let's continue to create better memories with each other that will last a lifetime. With you, I'm complete, without you, I'm clueless. Happy anniversary my best.
Precious Wife,
I was lost when I met you. I believed love was a mystery as I couldn't understand it. But you rescued me from the pit of loneliness that I was heading to, and have taught me over the years that a little light amidst great darkness makes a lot of difference.
I am committed to you will keep learning from your kindness and selfless nature. Getting married to you is the best decision of my life, thank you for being an angel. Happy anniversary my darling!
Cheers to another year with an angel!
I often wonder if it's my obsession for you but have always concluded you are a goddess living among men. Your beauty speaks volumes and even better are the innate attributes that eyes cannot see. you are simply one of a kind and I don't take having you in my life for granted.
When life throws me down and it seems like all hope is lost, I look at you, and my strength floods back. At times like that, I am assured that all I need is you and I'm glad I have you by my side for the rest of my days. I will pray to you for the rest of my days. Happy anniversary sweetheart.
To my better half
As we celebrate this milestone in the journey we started together, it is with great pleasure that I declare that you complete me. You make my life beautiful, you are my present and the future looks bright with you by my side.
Without your love and support, I would have been lost but I'm glad you came into my life to complete me. I never believed in true love until you made it glaring to me that it does exist. Thank you for the love and dedication you have shown me all these years, I love you right back and look forward to spending the rest of my days as your husband. Happy anniversary queen of my heart.
Tips On How To Write Good Love Letters For Her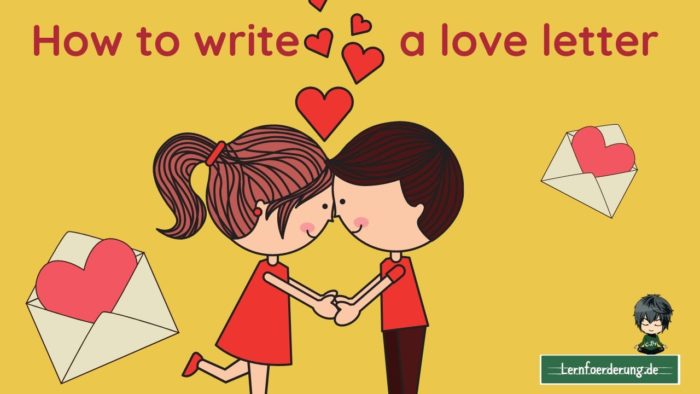 Love letters never get old but some people still struggle with words when they want to pour their feelings out. With a few tips, however, writing a love letter to that special person in your life becomes a bit easier, at least you don't need to be a talented writer to write a good one.
Be sure to start the love letter with an endearing name, it usually makes the reader smile at first glance. This can be generic endearments like sweetheart, my love, honey, baby, or you can just go with the special name you call her.
A little flirting here and there won't hurt but keep it real so you don't come across as fake.
Share some of your romantic moments together while writing. This will not just convey the message that you are always thinking about the times you spent with her but will also help you flow better while searching for the right words.
These memories will usher in the next stage which should focus on the things you like about her. Also, mention these qualities in reference to how you appreciate her.
Reassure her of your love and that you look forward to the future with her.
You can end the letter with more endearing words but overall, be genuine in your gesture to pour out your feelings as it's easier to write a good love letter when you are being sincere.