It is one thing to have a crush on someone but another thing and sometimes a herculean task to have that person like you too with the willingness to be in a relationship with you. Most people end up crushing on someone who never even knew they existed while some crush on someone who they see often, exchange pleasantries with but never get to make the person know they are crushing on him or her.
However, it is very possible to crush on someone, have the person like you too and possibly even make the move to have a date with you. This is the reason why we've written this article – to help you get your crush to know you, like you anpossiblyle start a relationship with you. However, to do so, we've outlined a few things you need to do to start the ball rolling.
Read Also: What to Say on Tinder
Getting Your Crush To Like You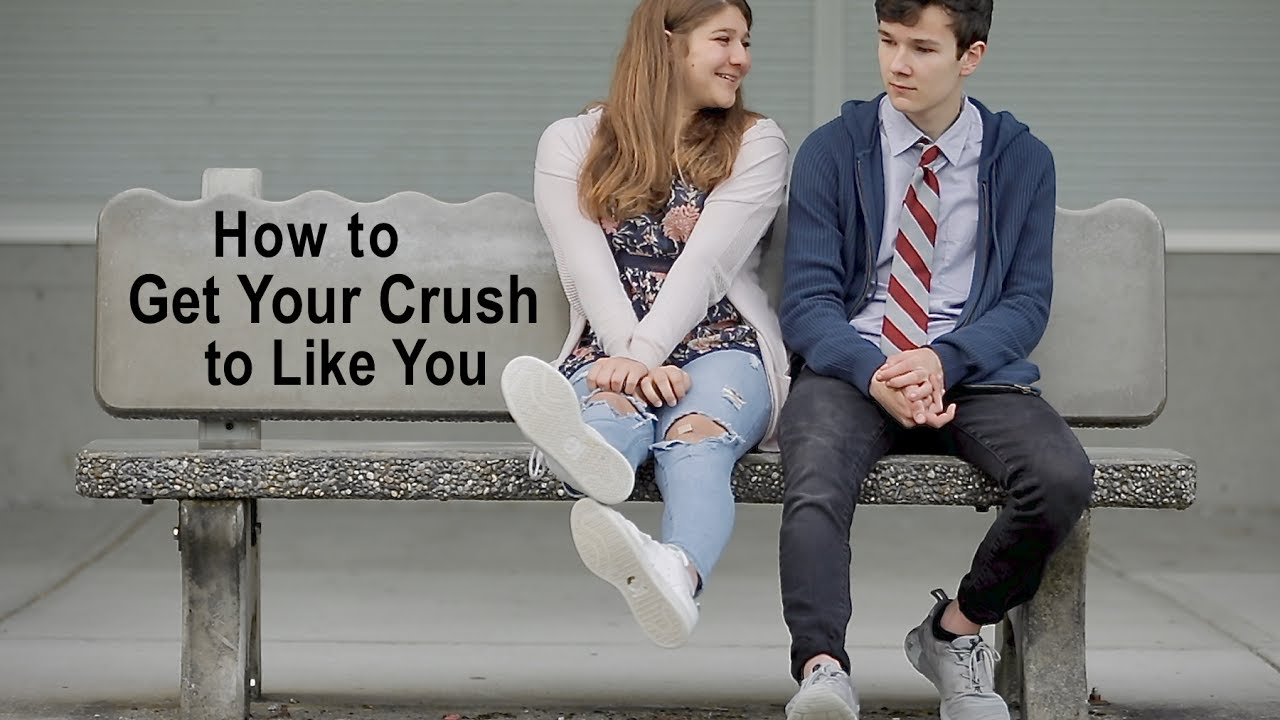 Be yourself: Sometimes, people forget themselves and try to be what they are not whenever they are around someone they like. You don't have to be fake for someone to like you. We all know when someone is faking it. Don't try to cringe or laugh too much to impress. Be calm, happy and relaxed. Let your crush see you for whom you are and not a desperate person trying to impress and trust me, they'll reciprocate your feelings with time after getting a grasp of your personality. By doing this, they'll actually like you and not pretend to do so.
Be Available: How do you get someone to like you when you're only watching them from a distance? How do you get that guy or lady to like you when they don't even know you exist? It's practically impossible! This is why you need to come out of your shell. Be around! Be found where they are but please do not stalk them. If there's a group meeting or outing they are involved in and you're invited, try to be there and they'll soon start taking notice of you.
Strike up a conversation with them: Being around is not enough to have that special person in your heart get to like you. There may never be chances of him or her liking you if they've never had anything to discuss with you. Affinity thrives on communication. So if there's no communication, there can't be any relationship. Get up and go talk to them. By talking to you time to time, they'll know you and decide if they like you or not. Discuss with them about their interests and hobbies as well as some information about yourself.
Subtly show your interest: Drop subtle hints that show you're interested in them but never you make a huge spectacle of it. One way to do this is to make comments that suggest it while having a conversation with them. It could be about attending an event and you're asked if you are going, you could say "Only if you're going". Comments like this from time to time will show them that you want to be where they are and uninterested on anyone else being around. That will definitely bubble up a lot of questions in them about you.
Dress to Impress: The way you dress has a lot to say about you. Even if you are not able to make an impression with other strategies, this will definitely work. Always try to dress well and look your best when you are around your crush. This will definitely draw his or her attention keeping them wondering how sweet you look. However, do not overdress. I repeat, do not over dress!
Show them who you are: By letting your personality out, you make yourself likable. Show that weird, dorky and awesome self of yours. Don't get it trapped. Surprisingly, those little weird characters might be the character someone is going to like most about you. So if you want your crush to reciprocate the crushing on you, do not hold them back.
Don't over plan: Over planning or over thinking your moves, words and conversation with your crush before you do so can ruin the situation for you by making you nervous, tensed and choked up. All you have to do is to be natural, let things take their course. Always take a deep breath whenever you feel nervous and calm yourself down. Be yourself around your crush and allow things to flow at its pace.
Flirt! Flirt! Flirt! This is an important part of the whole act, it serves as a catalyst to your goal. Unleash the inner flirt master or mistress in you and get your crush to blush. Flirting directly tells them you're interested in them without sounding or looking stupid about it. Most guys within a short time will entirely fall for a lady who flirts with them. Flirting gets the chemistry flowing naturally between two people making things happen easily. Therefore it's a tool you can't afford not to use.
Read: 150+ Good Questions To Ask A girl You Like Or Your Girlfriend
Tag along on their interest: Be there when it comes to what they like. Try to do those things with them especially when you are invited. For example, as a lady, if your crush likes football and has invited you to come watch a football match with them, you must do so. Doing this tells them that you are a potential partner and will definitely kick it with them. However, it's advisable that you develop a genuine interest on those things and then do it with them; else you'll find yourself wearing out trying to please them.
Be Fun and Adventurous: Nobody likes a dull moment. If you're a source of fun and everyone enjoys being with you, then they'll always crave for your presence. Do not try to be shy and cute always. Being adventurous is definitely better and will draw more attention to you. It will make people including your crush want to make plans with you because they know you can spice up the whole thing. And this will definitely buy you alone times with your crush.
Be their friends' friend: One of the crucial ways of getting your crush like you is to be friends with their friends. When you have their friends talking to them about how awesome you are, you've got them at a corner where they have no choice than to try to know you more.
Make them Jealous: No matter how difficult your crush may seem outwardly, this step will definitely show it if they have hidden feelings for you. Some of them even realize they like you only when they feel that jealousy. It's often a first emotion that makes them realize how special you are to them.
Keep in touch: Keep constant communication with them. One of the best ways to do so is text them every now and then. This keeps a line of communication open and also helps you learn a lot about someone while they do the same about you. Texting also grants you the opportunity to flirt with them without fear of confrontation.
Finally, the major key to all these is being natural and smart, adding a few tricks from time to time to heighten your odds and your crush will definitely be yours.