One of the biggest problems people face when they meet a new friend is that awkward silence that creeps in as a result of lacking what to say. This is a very uncomfortable situation which can make one wary of meeting new people. For guys, it's a double problem especially when they meet a girl they like. Nobody wants to strike up a conversation with a girl and have nothing else to back up or fire up the conversation. It can be an embarrassment and a really bad first impression. Not knowing how to keep up a conversation can affect your social life badly and probably even stop you from ever walking up to that girl you've always had a crush on.
Knowing the right words to say and how to keep them flowing can help you get to meet any girl you want to meet, spend some time with them, share activities, develop a friendship with them and possibly build a relationship. In this article, we've taken time to let you in on few secrets that will definitely help you keep a conversation going with a girl.
How To Keep A Conversation Going With A Girl
Be Ready: Before you show up to have long conversations with a girl probably over a cup of coffee or dinner, you have to be prepared and ready for it. You have to be prepared with different topics to talk about.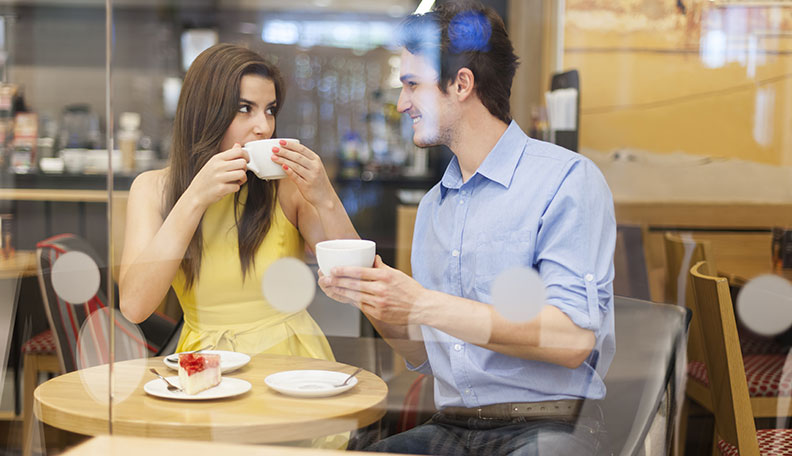 Invite her to talk: The way you place the invitation solely depends on the scenario. So it's something you need to pay attention to. For example, don't place your invitation by asking her a random political question when she's trying to shop for her shoes. Mold the invitation over the circumstance you find her. Here are some ways to do this:
If she's a girl you don't know and you want to strike up a conversation with her, try making some recommendations. For example, you find her in a shopping mall and she looks undecided about her shoes, recommend a shoe for her by first telling her that having taken a look at her, you know what will fit perfectly and look good on her.
If you already know her, start with a common ground. Discuss extracurricular activities, common classes if you are in the same school with her. If you both work in the same place, discuss your workplace related issues, news or you can even ask for help on something you are working on.
Ask her to help you do something very minor. It could be as minor as helping you look after your phone while you get some drinks for you both. Girls feel more interested when you make them feel trustworthy.
Compliment her especially if she looks great that day or probably said something amazing during a lecture you both attended. Compliment her dress, her smile, her hair. Just make sure your compliments are genuine and stay away from talking about her feminine features.
Ask Questions: One way to show your interest in her is to ask her questions. Find out what she likes, what she's passionate about and you might find common grounds too or something fascinating about her, when you do, compliment her about it and give her time to talk more about it. Ask her sincere questions because if you are insincere, she'll know and the conversation will be dead henceforth. Asking her questions is important because that will also help you know if she's really worth your interest and if she is the kind of person you want. To ease up the conversation, ask funny questions too to make her laugh. Good questions will make her think, laugh and probably like you all at the same time.
Read This: 125 Funny Questions To Ask A Girl Or Your Girlfriend To…
While asking those questions, avoid "yes" and "no" questions because that will definitely kill your morale and may not help you launch a meaningful conversation with her. Ask her questions that demand her input in the conversation thereby keeping the conversation flowing.
Balance the conversation with your own perspective whenever she answers your questions. This will help you find out more about her while letting her know a bit about you and also make the conversation look less like an interview.
Sell yourself through the conversation: As the conversation continues and gets more interesting, there are chances that she might want to know more about you, it's your time to sell yourself. Show yourself at your best, talk about your passions, your goals and also give her equal time to make some inputs, ask more questions or even talk about herself especially when she picks interest in a topic about you which she's also passionate about. If you keep talking about yourself without giving her a chance, she might consider you to be self-centred and if she does, she won't talk to you again.
While talking about yourself, do not bring up topics you know nothing about. Remember, the goal is to impress her with your wit, your conversation and intelligence so do not mess it up by saying something you are uninformed of or something you cannot defend.
Respect Pauses: In every long conversation, there will definitely be some point of silence. You'll not be able to have something to say at every point during the conversation and it's completely okay.
When a pause sets into the conversation, do not quickly try to bring up something. Calm down, look at her, smile, take a sip from your drink or look around the room until you are able to come up with something to say. That will also keep her in anticipation of what you're going to say next and might also compel her to fill the silence by saying something. During this period, do not look nervous or stare at your feet. She'll feel uncomfortable if you do so and end the conversation by saying "See you later".
Keep the conversation simple: Don't bring up controversial subjects into the conversation, don't gossip about other people. Use your sense of humor very well but do not dive in with an off joke or something that could be shocking or vulgar to her. Always test the waters before you say something lest she finds what you say offensive.
Also Read: 160 Interesting Questions To Ask A Girl Or Girlfriend
Keep your attention on her at all times: Use great eye contact, sit straight and smile warmly making sure you are focused on her throughout the conversation especially when she's the one talking. Ladies love guys who can listen to them even when they are not making any sense with their conversation. Listen attentively because she can spot it out with ease when your attention is not fully on her even if you're looking at her. Possibly, turn off your phone when you are having a conversation with her to avoid distractions. If you run into friends, introduce them and remain focused on your conversation giving your friends a non-verbal signal to give you some space that you're having an important conversation.
End the conversation on a good note if she says she needs to leave: Tell her that you enjoyed the time with her and getting to know her. If you think there's a connection, ask for her phone number. Send her a message the next morning saying you had a great time and then wish her a good day. If she replies your message, you might have another chance to continue the conversation. However, do not call until after a day so she does not think you are too forward. When you eventually call, keep the conversation short and sweet unless she's really enjoying the conversation. You can also ask her out again for another awesome time together if you feel she might say yes. Keep the whole process low-key until you are sure she likes you before you make your move.