Looking for ways to show your man or woman some more love? Why not try using some romantic, sexy words. Words are powerful, and the effect is way beyond what we can imagine. Romantic words are one of those methods you can use to make your man/woman fall head over heels in love with you, there is so much power in spoken words, and we must learn to use it to our advantage. Here is a huge list of sexy words that are insanely romantic.
Romantic Sexy Words To Say To Your Bae
Tell her you love her.
One of the simplest and, in fact, essential things you need to keep a relationship blossoming is to tell your bae this three-letter and 8 alphabet words "I Love You." No matter what the mood might be between you two, telling your bae, you love her while holding her close to you has a magical way of setting off an intense passion for a romance between you two love birds.
Mind you, you should tell your bae you love her casually, but you should always say it with every sense of serious intent, and yes, only say it when you mean it.
3. I wonder how awesome our life will be together if it is so perfect even right now.
When you're in a relationship with a lady who loves you, and you truly do love her, your thoughts will be for the long term. Therefore, to rekindle her desire in your and keep the flame of your love burning, you should frequently let her know of your long-term commitment to the relationship and the future you two will be spending together.
A study conducted with 2000 women to know whether or not they will sleep with a partner had 46% of them responding that they will sleep with their partner knowing where the relationship is headed.
4. I love the way you kiss, and your kiss is sweeter than honey.
Don't just tell her how good a kisser she is when you are both in the act, but remind her of how soft and sweet-tasting those supple lips of hers are when she least expects you to do so. It could be via text, or better still, you sneak up to her when she's oblivious of your presence, wrap your arms around her softly and tell her those words as she's taken by surprise to see you.
In fact, a study in the Archives of Sexual Behavior reported that romantic kissing and other forms of physical contact between couples could make them feel more attached to each other, thereby strengthening the bond in their relationship.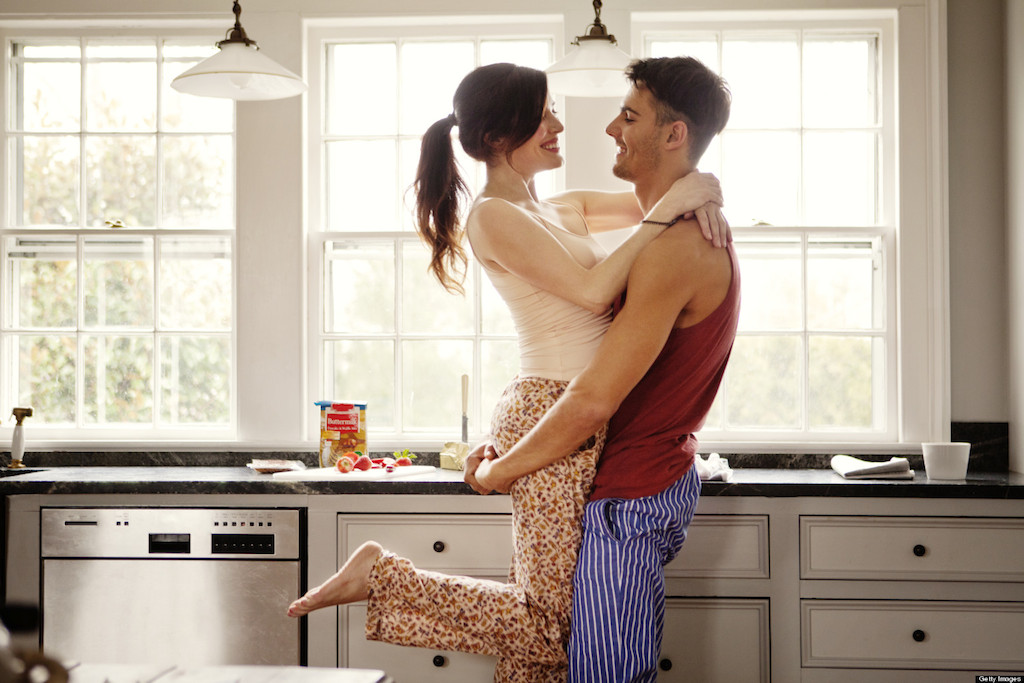 5. I just can't get you off my mind.
Ladies love it when they are told they are always in the mind of their man. They feel more secure and confident of their place in the relationship, knowing that their position in your life is not being threatened. There's no better charm to set off those sparks of admiration and love in her eyes when you hold her firmly, look her deep into her eyes and let her know you can't just get her off your mind, better still; you aren't even trying to get her off your mind because she's there for keeps.
6. If I can't be with you, I don't want to be with anyone else.
Especially when your relationship is in troubled waters, there is a need to rebuild the trust you both have/had for each other, and saying these words as they are is one sure way to do that. Apparently, she might be thinking you're seeing someone else but let her know there's no one else you're seeing, assuming you aren't. When said in a passionate tone, it will set off a feeling of intense admiration for each other, almost like your relationship has been reborn.
7. When I am done folding the laundry, I will meet you in the bedroom.
It is on record that men who perform domestic chores at home are more romantically attached to their wives than their counterparts who have little or no concern for keeping the house tidy. In fact, the University of California at Riverside report had it that children from homes where dads do house chores with them are better behaved than their peers.
8. The only thing that clouds my mind after meeting you is thoughts of when I will meet you again.
This is incredibly romantic for partners who don't get to see each other all the time. You should make the best of the moments you're together and even when you are apart, still remind your partner that you can't wait to see her again. This will not only increase the desire she will have to be with you again, but it will also always put you in her head, and there's no better way than this to look forward to a romantic meeting after being away from each other.
10. Seeing a sweet smile on your face makes me forget about all my worries.
Ahh, what a sweet and romantic way to respond to your bae's greeting as she welcomes you back home. This statement reassures her that no matter what you have faced in the course of your day's activity, she's worth longing to see and be with, and indeed you desired her all the while. It also has a unique way of setting a pleasant atmosphere filled with smiles, laughter, and even romance as you both spend time together, cozying up to each other into the night.
Sexy Things To Say To Your Boyfriend To Make Him Love You More
As a lady, sweet things to say to your boyfriend should not be such a big deal as it can lift a guy's mood as nothing else can. In relationships, it is often the guy who says nice things to the girl. Unlike the ladies who keep receiving these praises and even ask for it when it's not freely given, guys don't bother about that, but the truth is they crave for and appreciate those nice words too. Therefore it would help a lot if you're not stingy with those words. This is why we've compiled a list of sweet things to say to your boyfriend to make him feel loved, especially when you're having difficulties in choosing your words rightly.
11. My friends say that you look so handsome.
Though it is not usually pronounced, some guys feel insecure about their looks, whether it is their height, physique, arms, eyes, or even the color of their hair and skin. But when they get to know that someone complimented their looks on looking good, especially from your friend, they can't help but allow the compliment to boost their ego.
12. It feels like paradise when I'm with you.
Again, every partner in a relationship would love to know what the other feels about the time they spend together. Though it is usually the ladies who are more anxious about this, if you tell him these exact words, he will make every moment you spend with him count
13. I feel fortunate to have you as my boyfriend.
Make him feel special by letting him know he's a prized possession, and you are grateful he's all yours. When you tell him this in the morning, it could make a whole lot of difference to how his day could have otherwise been. Your boo will go all out feeling on top of the world, inspired, cheerful, and bright. Better still, at the back of his mind, your thoughts and the very words you said to him will be running through his mind.
14. You inspire me to chase my dreams and be the best person I can be.

Sometimes, it's not just about praising and adoring your partner. As much as this is a positive reinforcement and should be encouraged, telling your partner the positive impact he's having on you is also one way to appreciate having him in your life without saying it in the usual parlance.
15. I Love Being In Your Arms.
Rarely will you find a guy who doesn't like to give a big and warm snuggle. Similarly, you rarely see a girl who wouldn't cherish getting a big and warm snuggle from her man. Saying this to your man will make him feel manly enough for you and eager to snuggle you again.
In fact, in a research conducted by Julia R. Heiman of Kinsey Institute for Research in Sex, Gender, and Reproduction, the researcher found that men value cuddling and caressing as an important factor to maintain happiness in their relationship more than their female partner do.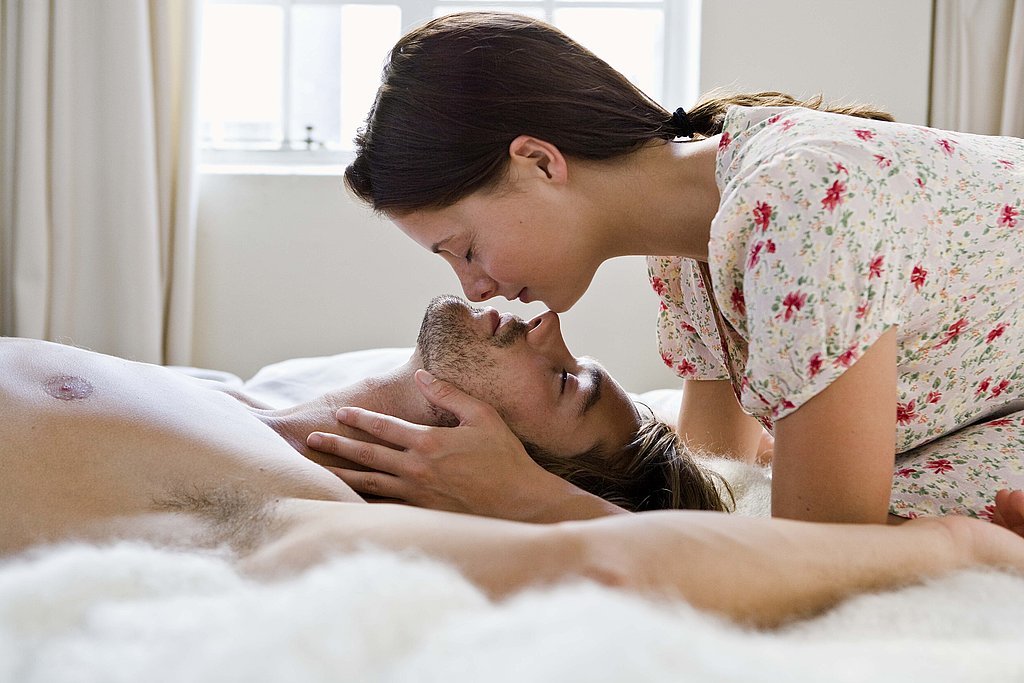 16. I'm addicted to you and your love.
When you are truly in love with someone, you can't get enough of them or pretend to do. Tell your man how much you hunger for his love and his presence. When you do, he will know how badly you need him and will, of course, spend more time with you. You see, so let it all out and never hold back.
17. Come and eat and hold me.
Are you looking forward to a night of intense and steamy romance, tell your boyfriend to come and eat and hold you is as blunt as it sounds. The rest they say is history. Similarly, if he's not yet home, how about you put a call across to him or send him a text with those very words? He will not only crave for you, but he will also burn with passion for being with you and doing the very things you have asked him to. Be careful though; if he is to drive himself home, perhaps you will have to be less blunt and a bit mild yet inviting.
18. Words can't explain how much I love you.
There is an intense feeling of love and being loved, which words can't actually describe. It feels so magical and pleasant to be lost in the arms or thoughts of your loved one. If this is you, then in those intense moments of togetherness with your loved one, tell him there are no words to explain how much you love him.
19. We have our ups and downs, but it's worth it.
Yeah, no relationship is void of challenges, no matter how mild they may seem to be. But the important thing for the duo is the reconciliation they have afterward. If you wronged your man, you should come out plain to him and admit your fault but still let him know he's worth being with. The longer you two stay together, the better you get at overlooking certain things for the better.
20. You know how to make me smile all the time.
Is your boo the humorous type? Appreciate all the jokes he tells you with this; it reassures him you aren't making a fool of him when he is trying to cheer you up, and also you appreciate the fact that he understands your mood even without you telling him what's going on with you.
Conclusion
To keep your relationship blossoming, it's vital you appreciate your partner and let him/her know how much he/she means to you. One critical way of doing this is to express your love in action and words with these romantic things we have suggested here. Say them as often as possible as there is no particular time to let your partner know you love them. Better still, these insanely romantic things to tell your partner work best when you say them to your partners when they least expected any of such. With this, your love/relationship will never grow cold.